Just saw it thought I would post it, I know so one here may want it.
http://sfbay.craigslist.org/sfc/cto/1754509684.html
I'm selling my 1990 ford mustang notchback coupe.It is the 25th anniversary with very clean rare black cloth interior.The engine is a 4cyl. 2.3L with a 5 speed transmission
.28,XXX miles
.This is a daily driver with no mechanical problems whatsoever.I just smogged and registered the car till April 2011.Complete fresh tuneup with motorcraft oem parts and a new K&N air filter.Flushed the radiator and put fresh anti freeze coolant.Power everything except seats.I just had a set of GT mustang aluminum wheels(excellent shape) with all new valve stems put on.The 4 wheels has new 235/65/15 GT qualifier Dunlop tires on the wheels.The car also has tinted windows as well. I will sell for
$2,000 CASH
only to a serious buyer.(415)375-1254. If I don't answer, leave a message. Thanks for looking.
NOTE: I RECENTLY BOUGHT THIS CAR FROM A FRIEND THAT WORKS AT A SALVAGE YARD. THIS WAS A DONATED VEHICLE AND HAS NEVER BEEN INVOLVED IN ANY ACCIDENT (CAN LOOK UP ON CARFAX IF YOU WANT). EVERY BODY PART ON THIS CAR IS THE ORIGINAL PARTS. THE VEHICLE'S VIN STILL ATTACHED TO THEM. THE SALVAGE TITLE IS DUE TO THE FACT THAT IT "TOUCHED" THE SALVAGE YARD.
__________________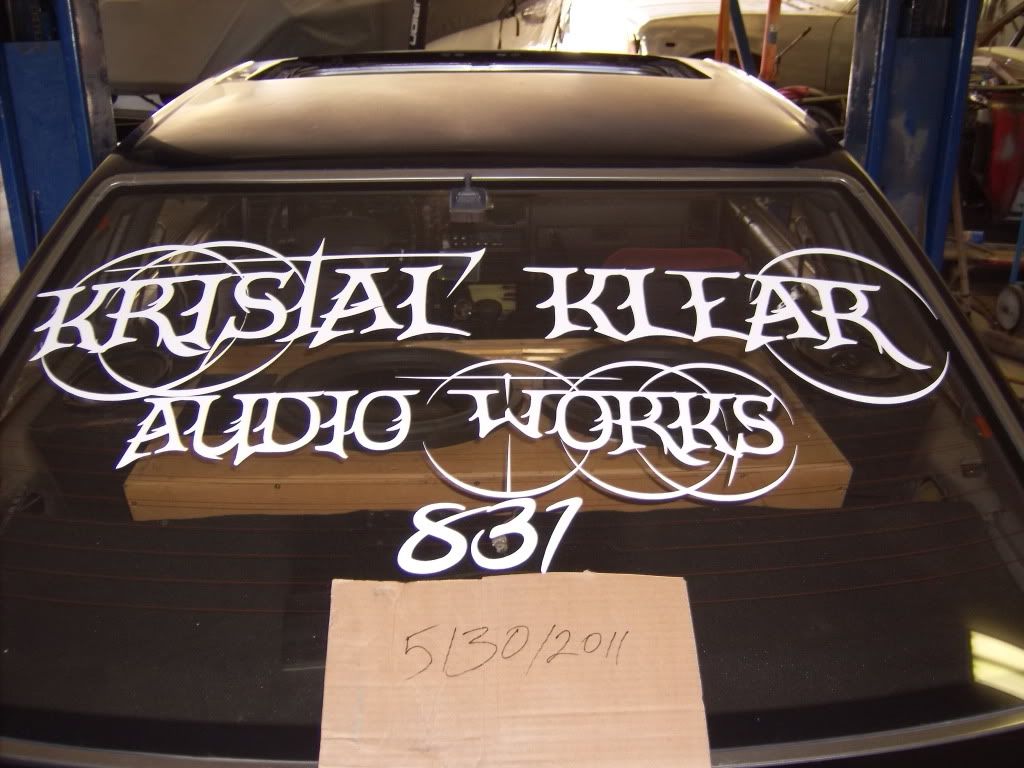 143's now with a 2nd and a 3rd in No Wall Db Drag and a 1st in 129.9 Bass Race at the last show. SR's only DB Drag Racer
190+ amp Aux Alt charging at 15 volts! (for the bass only) Duel runs of 4 Ga. high grade power wire (positive and ground), duel GNB high rate Aux. batts., Rockford Fosegate t1500-1bd, and 2 custom 15" subs.